Buyer's Guide -Things to look for in a learning and development solution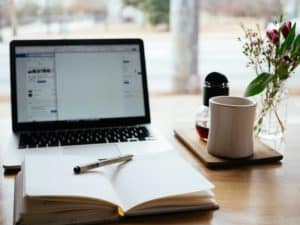 The American Society for Training and Development says that companies offering comprehensive training programs enjoy a 24% higher profit margin, 218% higher income per employee, and 26% higher price-to-book ratios than businesses that invest less in their learning and development.
Robust learning and development have numerous advantages that directly affect a business's bottom line. Done right, learning and development help-
Empower the employees and improve their soft skills

Retain top talent

Boost employee confidence, engagement, and productivity

Increase the employees' trust in their employer

Earn more profits
A recent report mentions that over 93% of the employees of a company would stay there longer if it invested in their career development.
Well-trained employees with an in-depth understanding of the company's offerings and values can handle customer conversations effectively and serve them better. But choosing the right learning and development solution can often overwhelm businesses. If you face a similar predicament, here are the most essential things you must look for in a training solution:
1. Understand Your Training Needs
Before choosing the right platform, you must first define the training's requirements and expected business outcomes.
What kind of skills will the employees need? Mathematical, behavioral, problem-solving, management, leadership, or decision making? How will the training content be delivered? Will it be an online training, virtual, in-person/instructor-led, self-paced, or a blended program? Understanding and clarifying such requirements will help you select the right training software and craft the most suitable learning journey.
2. Scalability
A learning and development solution should be able to meet your current as well as future requirements. It should not only provide seamless learning but also have the ability to scale. The E-commerce engine of the CALF LMS allows you to grow your business by creating, branding, promoting, and monetizing your e-commerce offerings on its all-in-one marketplace. 
You can thus grow your learners, enhance organizational performance, increase revenues, and demonstrate ROI to the clients to effectively scale up your business.
3. Excellent Performance Standards
You want training software that constantly establishes high standards of excellence in its performance. The elaborate features of CALF LMS make it ideal for vital use cases in various industries, including healthcare/pharma, educational management, retail, banking, food packaging, etc. 
Software suggest awarded CALF LMS the 'Best Usability' and 'Great User Experience awards for two consecutive years, 2019 and 2020. It was also awarded the 'Best Software' in 2021.
4. Usage Of Best Practices
A good learning solution helps you effectively evaluate and improve your learning content's business impact and ROI. CALF LMS is the only platform in the world that allows you to measure the behavioral, social, and business impact of the learning through its in-built Kirkpatrick model of training effectiveness. 
The behavioral impact is calculated through the LAP (Learning application post), while the business impact comes with metrics like ROI, productivity, cost-reduction, and other user-defined metrics that are validated by supervisors.
5. Industry-Relevant Features
On-demand learning, video streaming, and various learning formats are the norm in today's training industry. The CALF LMS has dealt with rapid industry developments with features like an e-commerce marketplace for monetizing your training content, detailed reports, data analytics, and much more! 
It also has AI-powered personalized course recommendations tailored to different job specifications and learning styles to boost audience engagement and motivation. 
6. Accessibility
Besides quality, easy accessibility is vital for an effective learning and development solution. CALF LMS helps you deliver simplified learning seamlessly and at scale. It is easily available on the web, tablet, and native mobile apps on iOS and Android. Combined with an efficient and easy-to-use UI/UX, it can provide a fantastic learning experience on the go.
7. Microlearning
Microlearning refers to breaking up the course content into small, bite-sized learning chunks that usually last 2-5 minutes. Such content can easily fit into the busy workdays of the learners and is easier to repurpose and refresh.
As per research, microlearning can significantly improve focus, create 50% more engagement, and increase knowledge retention by over 80%.  CALF LMS helps you easily deliver just-in-time microlearning courses to the learners. It comes with numerous assessments, assignments, surveys, flashcards, and authoring tools to help you get creative with your learning content.
8. Strategic Integrations
You must look for training software that gives you a complete learning experience backed by strategic integrations with the right technologies. The CALF LMS integrates with systems like HRMS, PMS, CMS, and CRM, among others. The platform's built-in plug-and-play APIs (application programming interface) and connectors help seamlessly share information between the systems.
The platform further integrates with gateway portals like PayPal, Razorpay, and Stripe for efficient payments and software like Darwinbox, Mailchimp, SAP, ZOHO, Teams, Gmail, PowerBI, SalesForce, Office 365, etc. for an all-round seamless user experience. 
It also supports virtual event platforms like GoToTraining, GoToMeeting, Zoom, WebEx, Google Meet, Teams, etc., to help the learners communicate better and work in an instant messaging environment for an efficient workflow.
9. Customizability
Businesses have varying demands for a training solution based on their needs. Hence, customizability is of prime importance. The CALF LMS helps you personalize the clients' learning journeys with AI-powered course recommendations and customize the journey the way you want. It can include online training, coaching, assessments, surveys, and more. 
You can administer and personalize the learning journeys for different clients and generate desired reports on their progress. You can also create custom metrics to measure the business impact of your learning.
The platform allows you to manage and schedule learning events and deliver them in different types- instructor-led, self-paced, virtual, and blended. You can easily customize the look and feel of your e-commerce page on the platform's marketplace for better branding and promotion.
10. Engagement
Going through the training content and learning independently can often be overwhelming for people. You need an engaging learning and development platform that promotes social learning, as over 20% of learning happens this way. For instance, the CALF LMS helps improve engagement and promote social learning by allowing people to learn from each other, access subject matter experts, and solicit advice. 
They can ask questions, post queries, interact, receive information, and share it with peers and the community. You can even gamify your learning with points, badges, certificates, leaderboards, and detailed infographics.
11. Strong Feedback System
Feedback is crucial to understanding the effectiveness and impact of the learning content and discovering opportunities for improvement. In a survey, over 89% of HR leaders agreed that continuous feedback positively affects their organizations. CALF LMS helps establish continuous feedback and check-ins by promoting engagement and social learning. 
The platform has a robust assessment engine, survey engines, and dashboards with smart analytics and drill-down capabilities. Such forms of communication keep the audience engaged, accountable, and motivated.
12. Multilingual Learning
Look for a solution that can offer online training content wherever the employees need it and in whichever language they desire. It helps widen the reach and scope of your training. Platforms like NuVeda's CALF LMS support over nine languages, including Dutch, Spanish, Arabic, Vietnamese, German, English, Bengali, Hindi, and Assamese, with more to come soon.
These essentials must be considered before choosing a learning or training solution while keeping your requirements in mind. To know more about how you can leverage the power of AI and enhance your learning and development offerings, talk to our learning expert or schedule a demo.
Subscribe To Our Newsletter
Get updates and learn from the best
Poll When a new employee joins a company, it is very instructive to understand the various perspectives of the different stakeholders in this employee's journey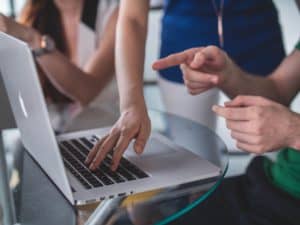 Client story
CALF™ LMS Use Cases for CSR Initiatives Successful implementation of a CSR initiative, be it diversity, volunteer training, or eco-literacy, involves delivering volumes of subject