Scale up

Learning and Development in your Organization
NuVeda is the strategic growth partner for anyone providing Learning & Development solutions. We help you design, deliver, manage, measure the business impact and monetize your training interventions. Whether you are a training company or for profit or social enterprise, our solutions will empower you to scale, reach and create positive impact.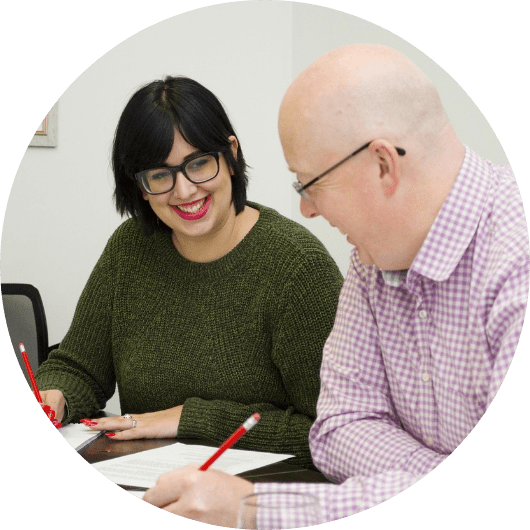 They love us and we think you will too
One stop solution for all your Learning & Development
Craft your Learning Journeys with ease and flexibility, use as many modules as you see fit – Content, Surveys, Quizzes, LAPs (Learning Application Posts), and Business Metrics.

Administer the learning journeys for multiple cohorts or clients easily. Generate reports the way you want them, instantly.

Use our powerful Event scheduler to deliver your courses in multiple ways – Instructor-led training, self-paced and blended learning.

Easily demonstrate the behavioral and business impact of all your training interventions with the click of a button.

Publish your courses to the E-commerce marketplace and generate revenues as needed or provide a way to monetize your Supplier, Vendor, or Product Training.
CALF™


Your one-stop learning platform for ALL Learning, Development and Skilling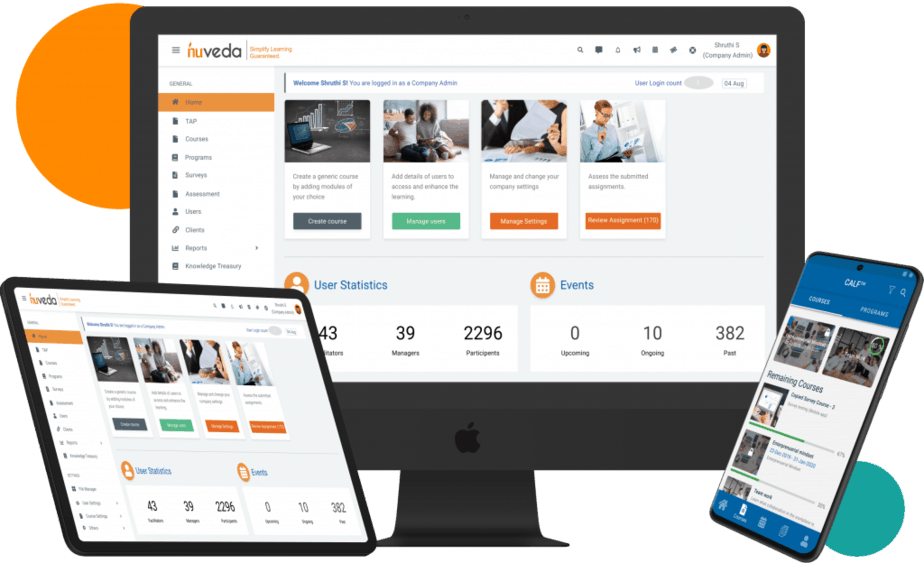 You have world-class content on Leadership, Sales, Customer Service, Healthcare, New Products, Process & Six Sigma Training, Language Training, Vocational Training & Skilling and more. Now leverage our world-class AI-powered CALF™ learning platform to provide the flexibility, scale and demonstrate the business impact of your Training Interventions or content. On the Web, Tablet and native Mobile Apps.
CALF™ also allows you to scale your revenues by creating your own branded E-commerce marketplace. Sell your courses online or create subscription plans for your business.
Simplify Learning.
Guaranteed.
"At the end of the day, we aim to simplify learning for our end users and participants – making it easy and seamless. We also measure the impact of these interventions to guarantee success to our clients. That's the promise."

Dr. Balasubramanian Krishnan
Chief Executive Officer
NuVeda

"Very easy to use, both as an administrator and as a participant in our learning program. Allows us to capture assessments and action plans from participants ahead of meeting with them. Participants love the gamification aspect as well as the ability to review class materials."

Kapil Udaiwal,
Chief People Officer,
Ageas Federal Life Insurance
We are happy to have found NuVeda as a partner for our learning technology roadmap. Amongst many advantages like superb user experience, aligning with our learning needs, scalability, their technical expertise always came in handy to us. Wishing all the best to team NuVeda."

Sian Wyatt,
Partner,
Crestcom International
"Highly recommended e-learning platform for its ease of use, customizations, and adaptability of the product. Approachable team. Sticking to the deadlines of deliverables."

Sindhu Vardhini,
Founder,
Sahasriya
Simplifying Learning Worldwide
50+
NuVeda learning products are trusted by 50+ Delighted clients worldwide
100,000+
We have touched the heart and brains of 100,000+ learners across the world
50+
Our LMS and solutions have been deployed in 50+ countries
What are you wrestling with?
Let us help you simplify.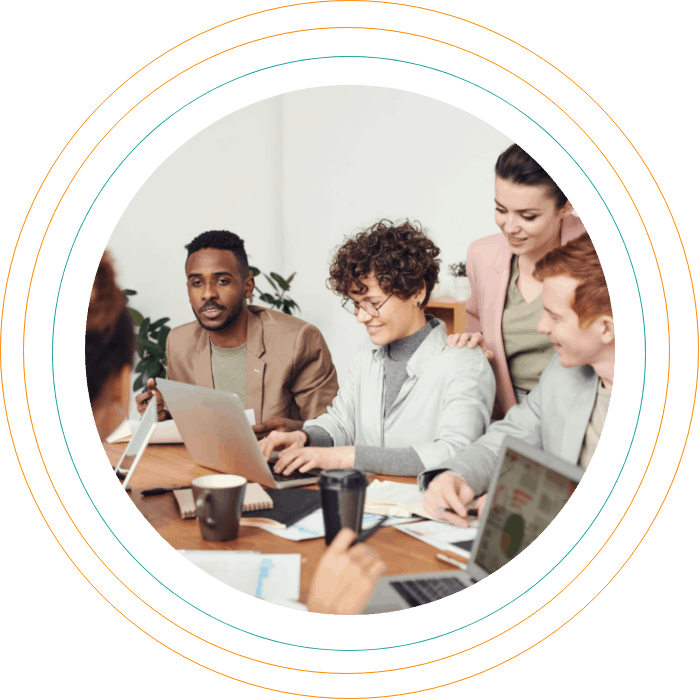 Sustained methodology across 60+ countries
A multinational company involved in Management and Leadership development wanted to ensure that a consistent methodology was followed across all franchises spread across 60 plus countries. In addition, the company wanted to demonstrate business impact of their leadership development programs to their end clients.
A key aspect of the company's leadership program is the year long, sustained methodology using a blended learning model during which participants are taken through different facets of leadership and management. The participants are encouraged to apply their training skills at their workplace and demonstrate quantifiable results on the job.
Explore our thought leadership
Simplify Learning. Guaranteed.