CALF™

- Your own world class LMS
Whether you are a Training or Content Provider or an enterprise, CALF™ helps you deliver your training seamlessly and at scale. With state-of-the-art native Mobile Apps and a rich UI/UX, CALF™ allows you the freedom to design your learning journeys with simplicity – personalized learning journeys with the power of user engagement and continuous feedback.
CALF™ stands for Continuous Application of Learning Feedback – where there is Feedback, there is Learning. CALF™ is the only learning platform in the world with the Kirkpatrick Model of Training Effectiveness built in. Demonstrate your learning impact or business impact or social impact with CALF™!
Design, Manage, Deliver, Measure and Monetize Courseware with
CALF™
Design your learning journeys the way you want it, be it training, coaching, assessments or surveys; Manage multiple cohorts and clients in parallel and receive instantaneous reports on participant progress. Deliver your interventions with ease and flexibility – instructor-led, self-paced or blended. Demonstrate the business impact of your learning interventions and generate client reports. Monetize your courseware using our readymade E-commerce Engine & Marketplace.
Craft your learning journeys the way you want it, when you want it. Instructor-Led, Virtual, Self-paced or Blended Learning, you can have it all.
Use our iOS and Android mobile Apps to deliver a great user experience on-the-go. When you want it. Everywhere.
What's best – it comes equipped with the ability to measure your learning outcomes up to Level 4 of the Kirkpatrick Model, and demonstrate business impact and ROI.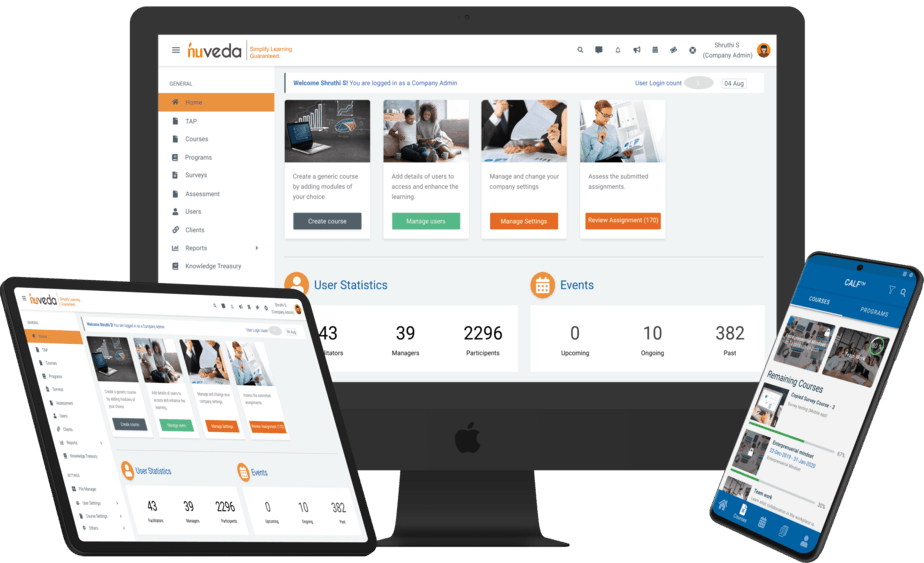 Our AI engine allows you and your participants to enjoy a personalized user journey with course recommendations based on your role and interests.
Choose from a variety of courses in a huge range of topics from our content partners across the globe.
Integrate with HRMS, PMS, CMS and PowerBI systems for a seamless single sign on experience and powerful reporting capabilities.
Key features of
CALF™ LMS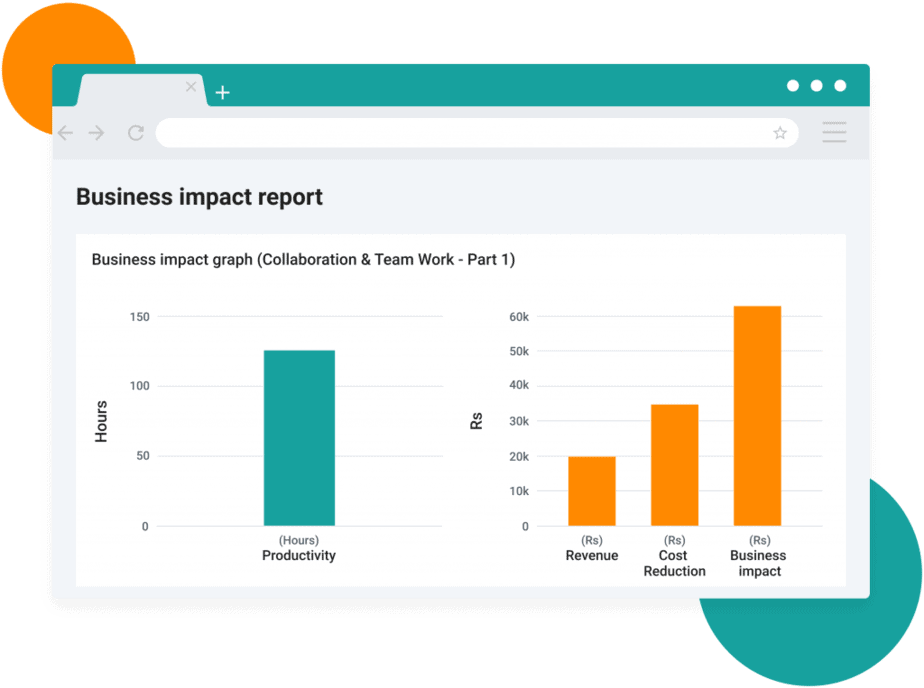 Measure the behavioral and business impact of your learning interventions using the in-built Kirkpatrick Model from Levels 1 through 4. Behavioral impact of your training is captured through our proprietary tool called LAP (
L
earning
A
pplication
P
ost). Business impact includes Balanced Scorecard Metrics and user-defined metrics as well. All impact metrics are validated by managers or supervisors. Additionally, ROI metrics can be calculated if desired.
Grow your B2B and B2C content business with the e-Commerce engine. Brand, promote and create e-commerce offerings on the Marketplace. Configure the look and feel of your pages based on your requirements within the learning management system. Use Subscriptions and Discounts to accelerate your revenues.
CALF™
LMS integrates with many payment gateway portals, including Stripe, PayPal, & Razorpay.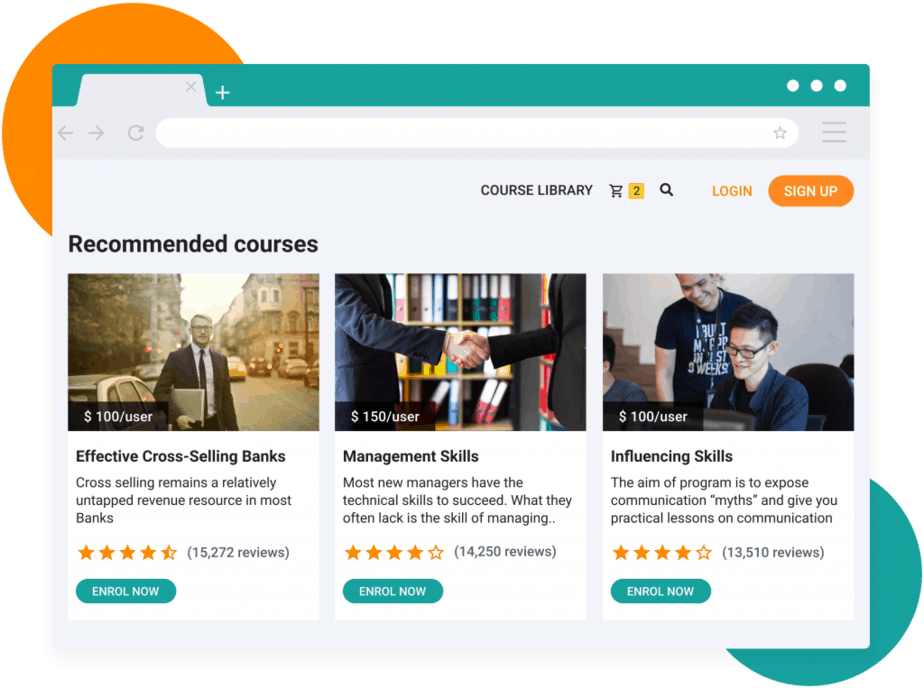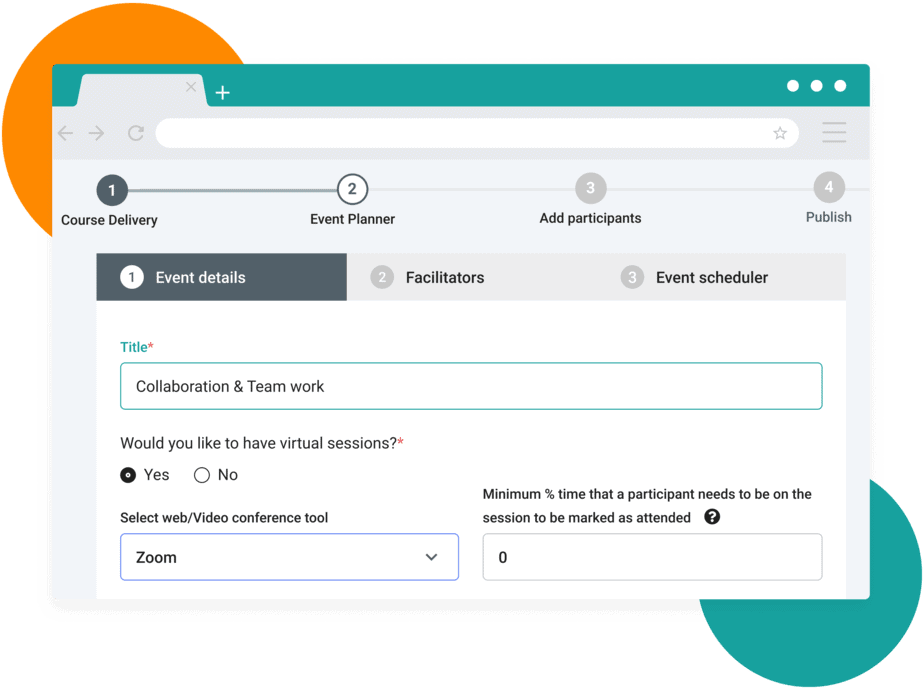 Let CALF™ do all the Event scheduling and personalized notifications for you. Easily manage, schedule, and deliver dozens of learning sessions and events, whether instructor-led, self-paced, & virtual. Intuitive workflows and seamless management allow for flexibility that is customized for your business.
And yes! Zoom, GoToMeeting, GoToTraining, Google Meet, WebEx are supported with more planned in the future.
Social Learning, Engagement and Gamification
CALF™ provides a unique way that allows your learners to learn from each other & improves engagement & promotes Social learning.
Learners can easily interact, ask questions, post queries, get responses and generally share information with peers, facilitators and the community as a whole.
Gamify the learning activities with points, badges, certificates, leaderboards and infographics.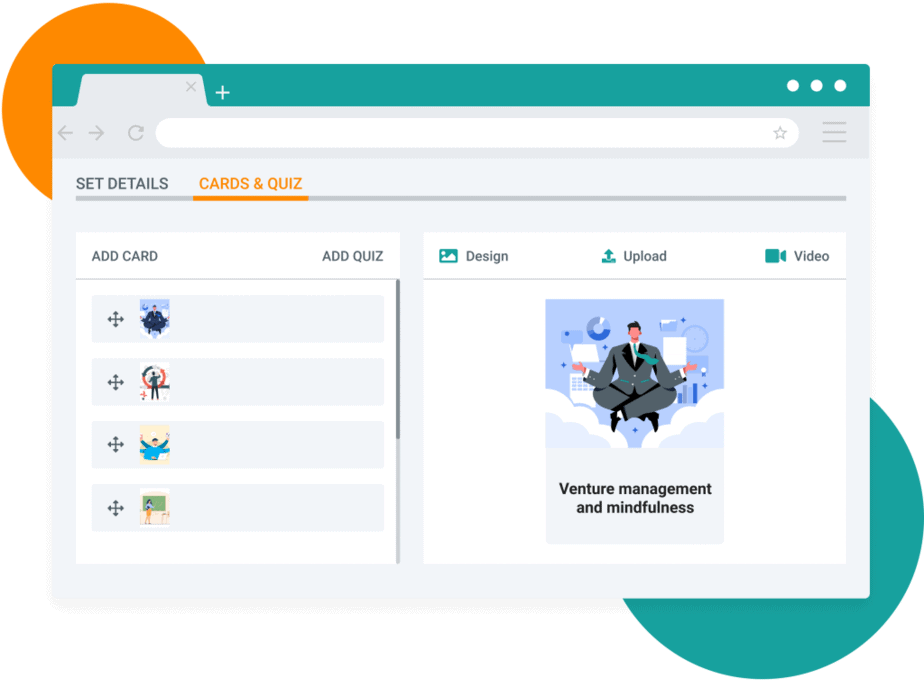 Author and Deliver MicroLearning Courses
Use a mobile-first approach to easily design and author Flashcards for learner engagement and retention.
Additionally, you can create your own content and courses with videos, audios & images in your local languages and can share it with your employees, clients & customers. You can add videos directly from Youtube or Vimeo or upload one directly from your desktop.
Deliver all learning via the powerful native iOS and Android mobile apps for just-in-time learning.
CALF™ comes with various pre-built connectors and APIs. These plug-and-play APIs will make it easy to integrate with other systems and allow you to seamlessly share information between CALF™ and your other systems.
Integrate CALF™ with your existing systems like HRMS, CMS, CRM, EMail Software, PMS software and other LMS-es.
We currently support Darwin Box, SAP, Zoho, MailChimp to name a few.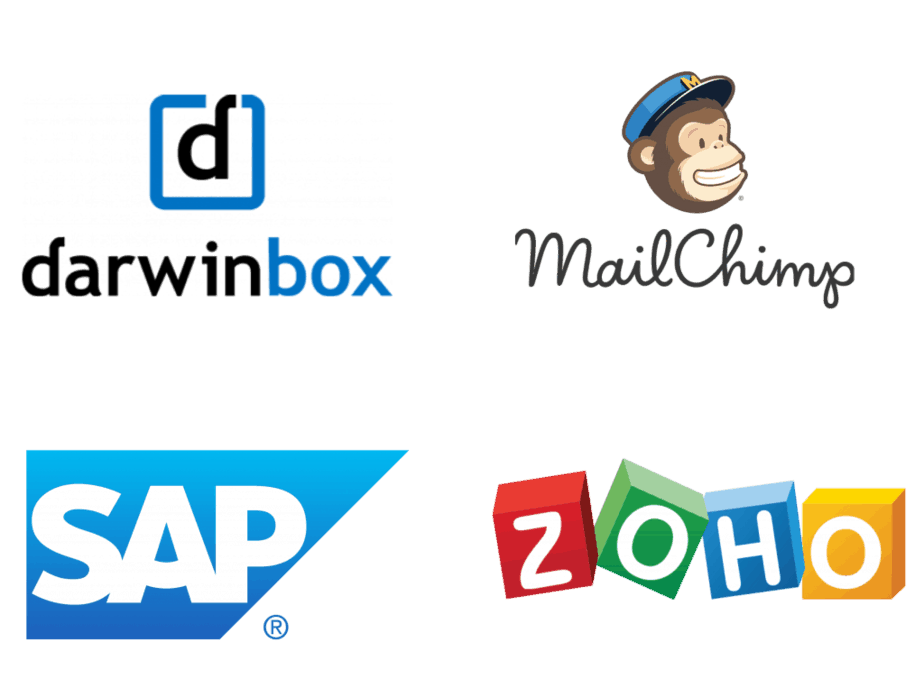 "CALF™ has been tailored to the needs of our organization that is in multiple countries and languages. It is extremely user-friendly from an administrative side and from a user side. It has enabled us to take our business to the next level and provide our customers with a real-time ROI."
Vickey Gibson,
Partner,
Crestcom
Is
CALF™

right LMS for you?
Got questions about
CALF™

?
Simplify learning, Guaranteed.