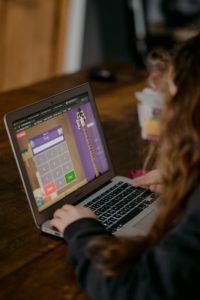 eLearning is a prominent buzzword in the Learning and Development domain. Online coaching, remote tutors, virtual workshops, and remote learning resources have exploded in popularity and innovation. Organizations increasingly realize how impactful and rewarding it can be. Over 40% of Fortune 500 companies regularly use eLearning extensively.
Because of its wide-ranging advantages over conventional learning, the online training industry has become one of the fastest-growing industries on the web. Entrepreneurs can leverage this opportunity to build and grow a lucrative eLearning business. Read ahead to discover how you can do so:
What Makes eLearning Superior?
eLearning exhibits some of the most radical advantages over traditional training. It reduces the learning time for employees by 40-60% compared to conventional learning. It further enhances the learners' retention rate to over 25-60%, compared to 8-10% in the case of one-to-one tutoring. 
eLearning lets learners quickly revisit what they learned and have more control over their learning process. They can set their own learning pace, skip what they already know, and focus on learning only what is needed. It also contributes to an 18% increase in employee engagement.
Employees don't have to be physically present at the training venue or stay extended hours, giving them extra time to learn and improve. eLearning courses decrease CO2 emissions per person by over 86% and energy consumption by over 90% compared to face-to-face sessions. Not to mention, they are much more cost-efficient than in-person training.
These advantages, combined with the availability of AI-powered training software like CALF LMS, have helped significantly grow the market for eLearning. The global eLearning market is predicted to be worth over US$350 billion by 2025. 
Mobile learning is one of the fastest growing markets in the eLearning sectors, with its value expected to go over $80.1 billion by 2027. 
Steps To Build an eLearning Business
Here are the essential steps to build your eLearning enterprise in 2022 and beyond:
1. Identify Your Target Audience
When you start an online training enterprise, you must first identify your target audience and understand their pain points and interests. This is essential for you to produce relevant and quality learning offerings. You must ask questions like:
How old are they?

Where are they located?
What kind of courses do they want?

How much knowledge/proficiency do they already have about the topic?

What do they aim to achieve with the acquired skills from the course?

What languages do they know?
Such key factors can help you create the persona of your target audience.
2. Decide Your Core Learning Content
Enumerate the core skills your learners will desire the most in your niche. These specific lessons will have the biggest impact on your learners' success. Exploring google trends is one way of finding the latest trending content topics.
For instance, if you are building an online coaching business for creative freelancers, include core lessons around acquisition, negotiation, productivity, etc. Or, if you are providing online coaching to marketing professionals, create core lessons around content marketing, paid acquisition, organic website traffic, etc.
You must analyze contemporary trends and look for content that will stay relevant in the future to retain and increase learners.
3. Create the Lessons
It is best to create a few lessons for your core online training courses and get initial feedback before going live with your business. You can send the courses to friends, hire relevant freelancers to review the content or focus groups to give detailed impressions. High-quality and relevant content is important for high early admission and positive audience response. 
Consider including a few actionable lessons or workable modules for the core content. With CALF LMS, you can complement the lessons with relevant surveys, quizzes, handouts, exercises, etc. This will help generate early results/progress for the learners and set the tone for future content.
It is essential to develop structure in your online training curriculum. People will choose systematically organized over courses on other platforms. 
4. Choose the Right Platform
To build and grow your eLearning business effectively, you need a robust eLearning platform with industry-relevant features, such as the CALF LMS. It is an elaborate AI-powered training software that helps you seamlessly create, manage, deliver, and monetize your learning content at scale with the convenience of your iOS, Android, web, and tablet devices.
It helps you build your own controlled learning environment through an AI-driven intuitive workflow specifically customized for your business. You can manage, schedule, and deliver training in all forms-instructor-led, self-paced, virtual, or blended. It further supports all types of content, including audio, video, external links, images, documents, and SCORM files.
CALF LMS provides a robust e-commerce engine to effectively create, brand, and promote your eLearning offerings on its marketplace. You can determine the look and feel of your landing pages by customizing their color, theme, logo, font, etc. 
5. Integrate With the Right Tools
You need specific tools to help grow your business, like email software for effective communication with your clients, in-app notifications, APIs to enhance the functionality of the platform, video conferencing tools to record and repurpose training sessions, etc. All of this can be taken care of seamlessly with the CALF LMS.
It has built-in plug-and-play APIs and connectors that help share information between CALF and the other system it integrates with, like the HRMS, PMS, CMS, CRM, and other LMSs. It also supports platforms like Mailchimp, Darwinbox, SAP, ZOHO, Gmail, and Outlook, and virtual event platforms like Google Meet, Zoom, Teams, GoToTraining, GoToMeeting, and WebEx.
6. Determine the Pricing
The objective of any business is profitability. You need to price your courses smartly for your eLearning business to grow. The audience might undervalue your content if the price is too low, whereas high pricing can hinder registrations. 
Conduct a competitor analysis to find out how similar courses are priced. The pricing will also depend on the course content, duration, complementary activities, and instructor experience. 
You can initially offer discounts to gain a firm footing in the market and accelerate your revenues. The CALF LMS integrates with gateway portals like Razorpay, Paypal, and Stripe to make the payments seamless.
7. Market Your Business
No matter how radical, relevant, and high-quality your learning content is, you need good marketing for the right audiences to see you among the sea of competitors. Some effective marketing strategies include-
Having an active presence on social media for aggressive brand promotion

Running ad campaigns on platforms like Google and LinkedIn 

Starting your blog or newsletter to provide valuable insights to your audience 

Community forums

SEO marketing

Reaching out and collaborating with organizations that need your offerings

Industry events and networking

Leveraging CALF LMS' e-commerce marketplace
You must measure your course sales and learners' performance to get actionable insights and make data-driven decisions to improve your future eLearning offerings. With CALF LMS, you can assess your learning offerings' behavioral, social, and business impact through its inbuilt Kirkpatrick model of learning assessment. 
It comes with built-in smart drill-down analytics and detailed reports with industry-standard and user-defined metrics, including ROI, productivity, and cost reduction. Capture learners' attendance for all the online coaching sessions and generate attendance reports with the click of a button.
There has never been a better time to start an online training business. The demand and need to upskill post-pandemic, especially among working professionals, is higher than ever. Rising smartphone penetration and the availability of cheap internet connections have only fueled the eLearning market. 
To know more about how you can leverage the different features of CALF LMS to build a successful eLearning enterprise, talk to our learning expert or schedule a demo. 
Subscribe To Our Newsletter
Get updates and learn from the best
Poll When a new employee joins a company, it is very instructive to understand the various perspectives of the different stakeholders in this employee's journey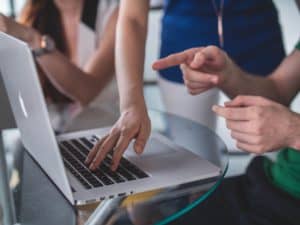 Client story
CALF™ LMS Use Cases for CSR Initiatives Successful implementation of a CSR initiative, be it diversity, volunteer training, or eco-literacy, involves delivering volumes of subject