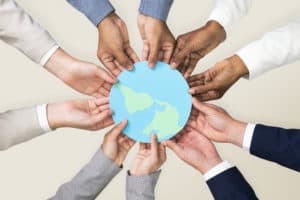 The need for an LMS to train and upskill learners has grown exponentially across various sectors in the last decade. Numerous organizations worldwide leverage one to manage all their eLearning activities. This includes small and big businesses for corporate training, national government agencies, local governments, educational institutions, etc.
This is because of the accessibility, ease of use, cost efficiency, and various other features that an LMS offers.. Let us explore how it fits in the NGO sector and how online training tools like CALFTM can provide NGOs and not-for-profits with impressive technological support to enhance their initiatives.
CALF(TM) LMS for NGOs and not-for-profits
What makes CALFTM LMS an effective solution?
Ease of use
Upskilling at scale can be overwhelming for all the involved stakeholders. 
With training tools like CALFTM LMS, you can develop and author custom-tailored and specific lessons that target the skill gaps of learners or users. This allows them to upskill and cross-train in-house, with little oversight from busy staff members.
 Customization
 You can leverage CALFTM to provide localized training for users spread across the world, that too in their local languages. The platform's availability as a native iOS and Android application significantly boosts the learning content's accessibility, scalability, and reach. This helps bring a diverse global workforce together to work collectively toward achieving organizational goals.
Organizations working to promote and conserve heritage can create promotional content to educate people about their mission, projects, and funding needs.
Personalized Journey
The platform's personalized online coaching recommendations ensure that the content pertains to the skill sets, knowledge level,  job duties, or roles of the beneficiaries. It also exhibits timely delivery of relevant content in an easily digestible format.
Microlearning
The short and crisp microlearning modules in different media types offer an increased training convenience for learners as they can access new information any time in the format that best suits them. This helps speed up the knowledge transfer process and reduce training time so workers can invest their time in their job roles rather than wasting it on traditional time-consuming, and effort-intensive learning methods.
Community building
CALFTM promotes social learning and helps build an online community for learners to discuss their online training experiences, train together, and share tips and advice. This promotes a collaborative workflow and helps create strong relationships between beneficiaries as well as mentors and mentees.
Tracking
Its automatic reporting engine provides detailed real-time progress analyses of all the learners and helps measure the efficacy of programs, be it upskilling or regulation training.
Subscribe To Our Newsletter
Get updates and learn from the best
Poll When a new employee joins a company, it is very instructive to understand the various perspectives of the different stakeholders in this employee's journey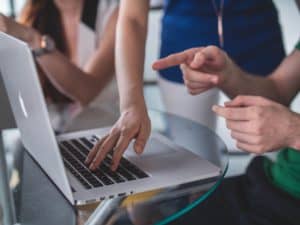 Client story
CALF™ LMS Use Cases for CSR Initiatives Successful implementation of a CSR initiative, be it diversity, volunteer training, or eco-literacy, involves delivering volumes of subject