Demonstrating True Business Impact: How To Measure And Maximize Your Learning Outcomes
by NuVeda LLC / Published: Feb 03 2022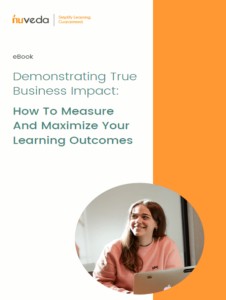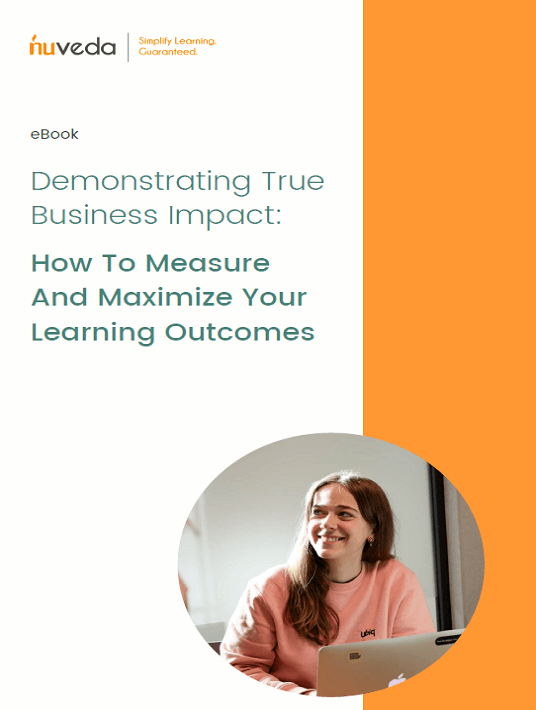 To drive learning and development initiatives in the right direction, it's an absolute prerequisite to think through the results of these programs in advance, well before you dive into the design process. This eBook offers guidance on how to measure learning outcomes and tips to choose a learning platform that can help you demonstrate real business impact. We also take you through the Kirkpatrick Model of Learning Measurement to propel learning and development initiatives forward using our CALF(TM) platform.
Key Chapters
7 Convincing Reasons To Connect Learning Initiatives To Business Objectives.

5 Secrets To Create Measurable Learning Outcomes.

4 Tips To Use the Kirkpatrick Model Of Learning Measurement To Evaluate Business Impact.
5 Types Of Feedback That Can Help Your Learning Programs.
5 Metrics That Can Help With Learning Outcomes.
Your Guide For Choosing A Learning Platform That Demonstrates Learning Outcomes.
Join other professionals like you, who have
downloaded the eBook!